Coordination of care in HAH
Simple, fast and secure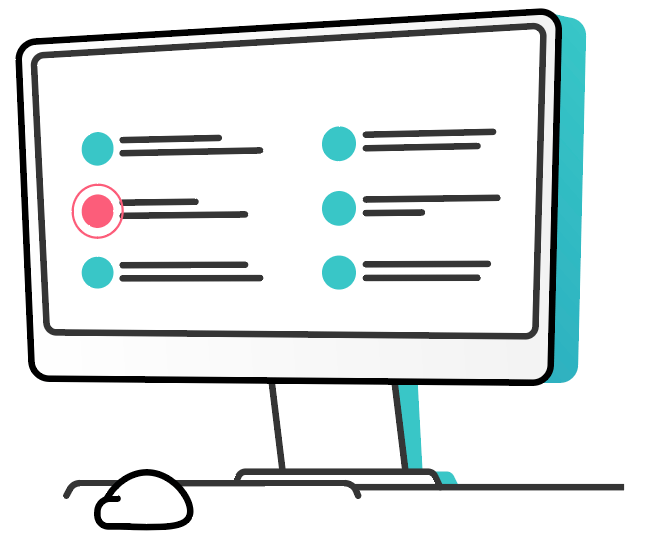 You are a hospital at home facility or service and want to know how :
Guarantee the traceability of the care
MHCare is an Electronic Patient Record dedicated to home hospitalization that covers all the issues involved in this type of care (complete drug circuit, care traceability, equipment management, information exchanges, alerts).
Getting out of paper mode at home
Access to medical information at home can be difficult (lack of network) and is a barrier to computerization. MHCare has the widest range of mobility tools (connected or disconnected mode) to allow facilities to choose the offer best suited to their operation (mobile application, multi-patient tablet, tablet at home).
Ensure information continuity within your IT ecosystem
MHCare is designed to be integrated into the establishment's IT system and can be interfaced with all types of software (administrative management, pharmacy, stock management, care rounds) in accordance with well-mastered standards (HL7 IH PAM, Webservices, etc.).
Facilitating change management
Our unique and proven deployment method supports you upstream AND downstream of the production start-up (workshops with referents and understanding of your issues, workshops to configure the solution to your operation, team training, support and dedicated support service 7 days a week).
Responding to changes in hospitalization at home
MHCare, which listens to its customers (field feedback, user club), is constantly evolving to meet the challenges of home hospitalization. Choosing MHCare is also ensuring that you will benefit from a software that evolves and is adapted to your present and future needs.
Complete Electronic Patient Record for HAH establishments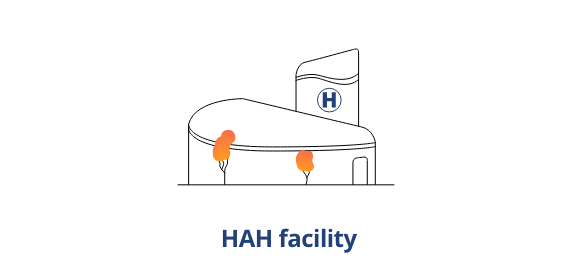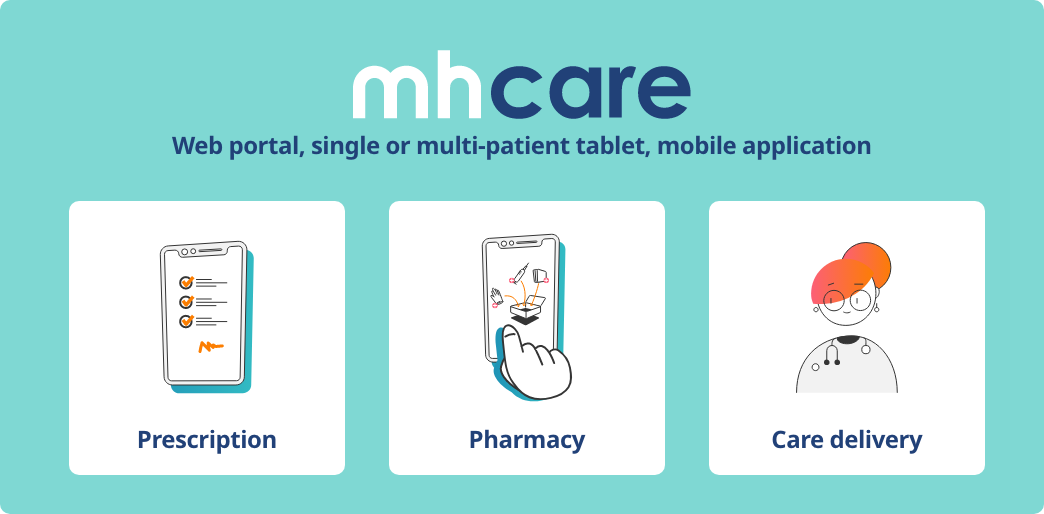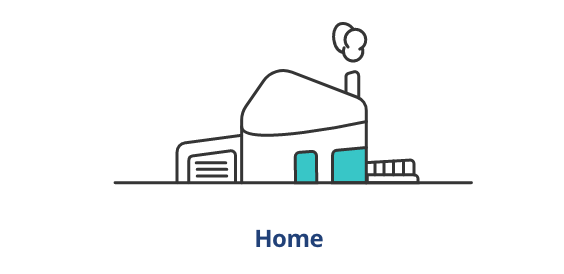 Complete and secure care in the HAH service
Medical record
Medical information and observations
Personalized care plan
Liaison letter / Hospitalization report
Drug circuit
Prescription (drug interactions)
Pharmaceutical validation
Dispensing (pharmacies)
Single administration support
Care record
Clinical pathways, therapeutic programs
Care plans (plus liberal pre-billing)
Forms (structured and customized)
Wound and vitals tracking
Orders
Management of consumables
Management of rental equipment
Inventory management (at home)
Communication
Home – HAH messaging
Alarms / Notifications
Telemedicine
Resource optimization
Data reporting
Statistics
Management of stays
Business intelligence